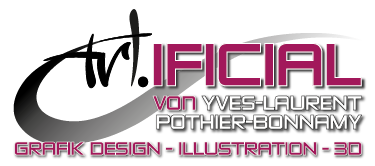 Ich lebe und arbeite in Deutschland als Grafik Designer. Ich verwende eine Mischung aus 2D & 3D Designs für meine Arbeiten. Meistens arbeite ich beim Entwerfen mit Adobe Photoshop, Illustrator, Amberlight 2 und Maya.
Wenn meine Zeit es zulässt, stelle ich auch Illustrationen und Zeichnungen her . Eine Auswahl davon finden Sie auch hier im Portfolio.
Mein Langzeit-Ziel ist es irgendwann in Kanada zu leben und zu arbeiten:
Haben Sie vieleicht Fragen über mich und meine Arbeiten oder sogar einen Job/Auftrag?
Dann kontaktieren Sie mich einfach!
English Version:
I live and work as a graphic designer/Illustrator in Germany. Since 1999 I've been employing a mix of 2D and 3D Designs for my work. I work with Adobe Photoshop, Illustrator, Amberlight 2 and Maya when I design. I also create illustrations and drawings whenever I have time and some of that work is also in this portfolio.

My Long term goal is  to move to Canada and to keep evolving as a freelance artist. I welcome and appreciate feedback from costumers and colleagues alike. Need something done or have any questions about me or my work? Feel free to contact me anytime!

Yves-Laurent Pothier Bonnamy